Lake Powell an Epic Adventure
In April of 2019 I was able to take an epic adventure on Lake Powell with three friends. This once in a lifetime trip was made possible by my good friends Royce Bair, JK Schow and Jared Johnson.
We launched Jared's boat from Bullfrog Marina ready for the 50 mile boat ride to Rainbow Bridge. This would be the iconic shot of the trip. The shot wason Royce's bucket list and when you see the beauty and feel the reverence you know why. Royce set up the low level lighting for this shot and as usual he nailed it. This was the final shot of our trip and what a way to end.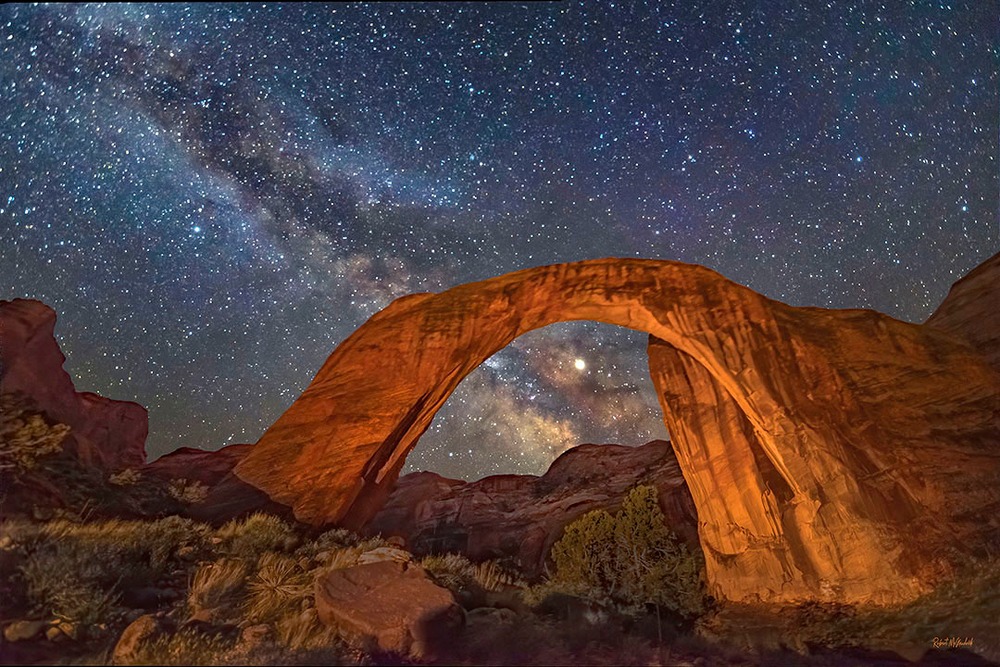 On the first day we made it to the Escalante River arm of Lake Powell. There we went to the Cathedral in the Desert a stunning monument located in the heart of one of the most beautiful places on earth, Glen Canyon. Originally named for its natural resemblance to a cathedral, it is currently buried nearly 100 feet under the flood-waters of Lake Powell. The image of the Cathedral in the Desert is below.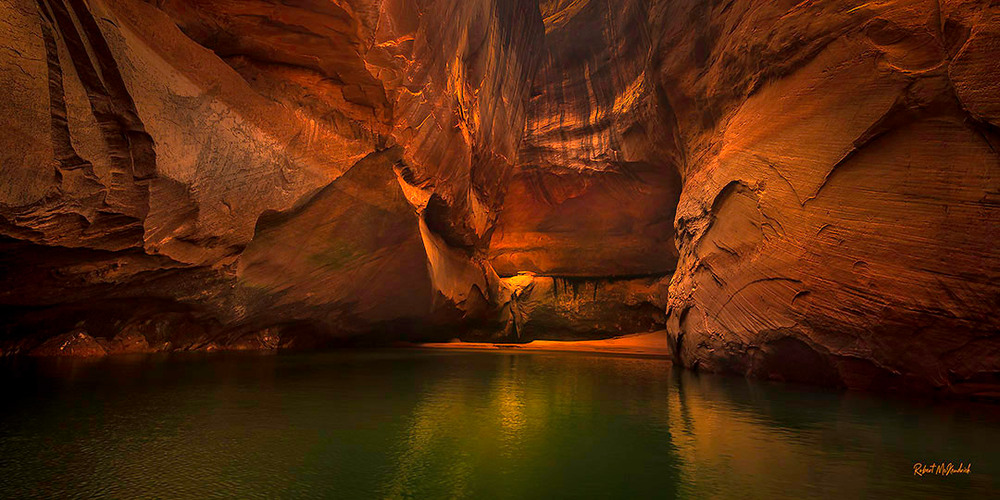 For the first night we camped on a nice beach on the Escalante River arm. Cloudy and overcast we went to bed thinking the first night was a bust. Royce and I got up in the early morning hours to capture this image. Royce left a light on his his tent that looked like the glow of a fire. JK and Jared are still sleeping in the tent next to Royce's. I think the saying you snooze you lose applies.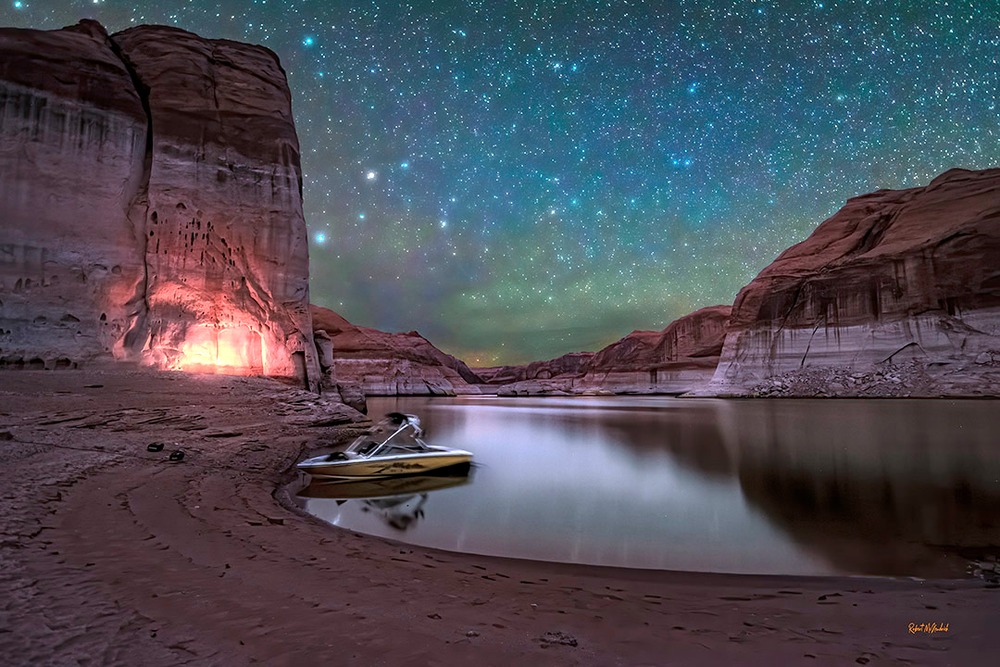 Then the shot that is on most photographers bucket list. Reflection Canyon is a side canyon of Lake Powell that was first brought to the public's attention when National Geographic photographer, Michael Melford, took an amazing photo of this canyon and wrote the article, Glen Canyon Revealed. Since then, Reflection Canyon has slowly become popular over the years for photographers and hikers.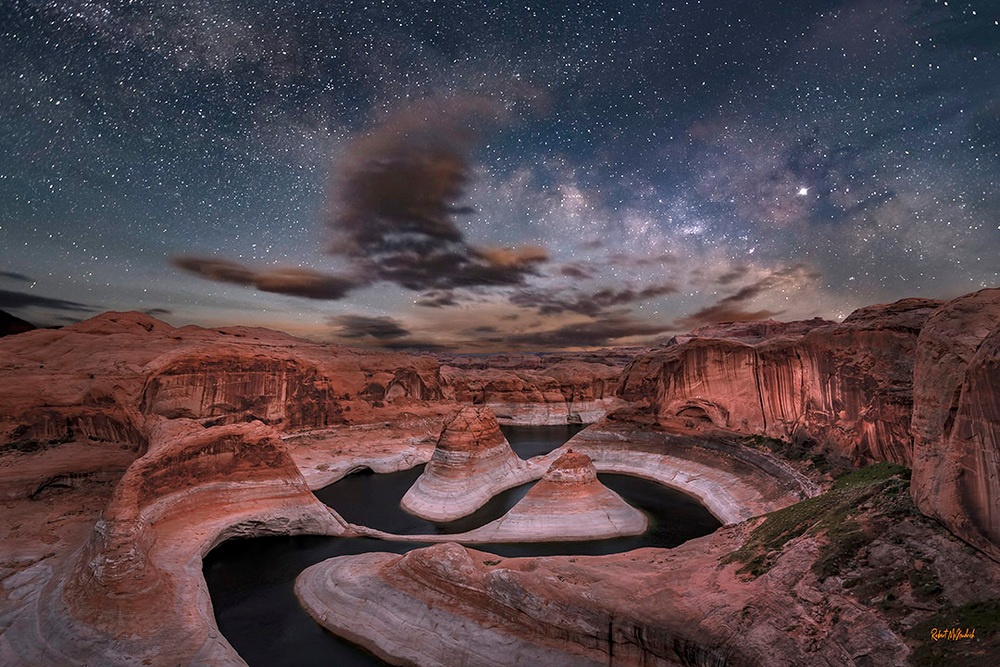 Due to the difficulty of getting to this secluded spot we decided to shot sunset, Milky Way and sunrise. We came in by boat and still had some cliffs and over a mile hike in. The other option is a 15 mile plus round trip hike in from Hole in the Rock. I can tell you tat it does get very cold in the desert, in April at night. Everything about this trip and it's success is preparation.