Corona Arch Moonscape - "Serene Hour"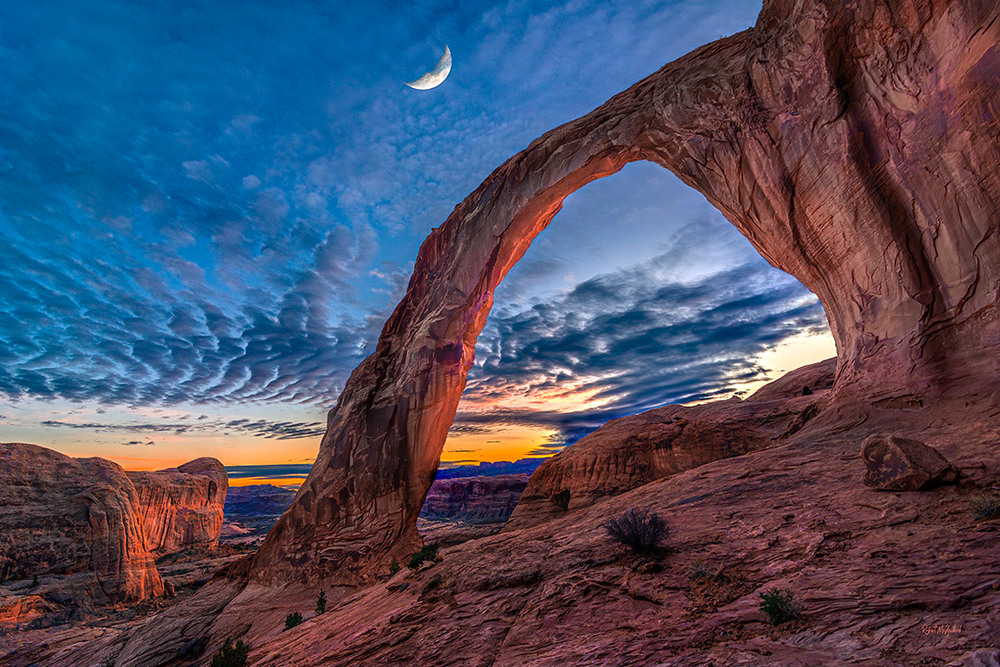 There is something serene about watching a sunset in the Moab, Utah area. This very late afternoon, or early evening, can be a great time for reflection. Once the insufferable heat and the bustle of the day are over, this is the turning-point between afternoon and evening.
The few sounds now heard either far or near are sensuous. The light now becomes more dusky and obscure, but clearer than before. The colors of color country begin to blossom.
Corona Arch is untroubled with a 140 ft x 105 ft opening. Located in Bootlegger Canyon, about 20 minutes from Moab, the hike to get out to Corona Arch only requires a 1.5 mile casual hike with beautiful red rock landscapes the entire way.
We found the trail head about 10 miles down the Potash Road. The trail is clearly marked and from the trail head, you climb east and cross the railroad tracks, then continue along an old road that climbs to a gap putting you on top the bench. This evening trek was accompanied by four good friends, Royce, JK, Steve and Roger. What better way to enjoy and reflect than with the comradery of good people.
Once we got to the Arch Royce and Roger started to set up lights for the nightscape shoot that Royce had planned. While setting up our cameras and checking composition I took the above shot. Jk took advantage of the time to start his music and we were soon listening to Engelbert Humperdinck singing "Spanish Eyes".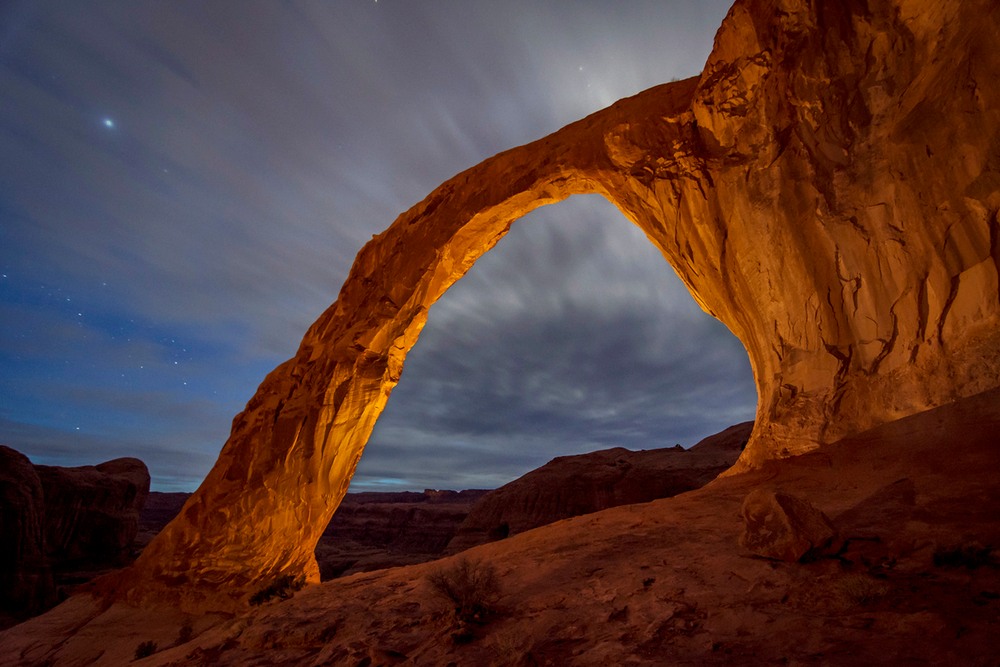 It is not any wonder that we walked away with some amazing shots.
We waited for the crescent moon to hide behind the arch and used it to back light the clouds. Then three low level lights were used to accent the arch.
The beauty of nature and the serene moments we have to capture that beauty.